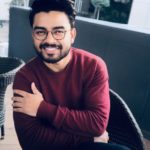 One of the best maxims I've ever heard and now truly live by is by French Philosopher Pierre Teilhard de Chardin:
"WE ARE SPIRITUAL BEINGS HAVING A HUMAN EXPERIENCE, NOT HUMAN BEINGS HAVING A SPIRITUAL EXPERIENCE."
If you have not experienced a soul awakening just yet, it can be confusing. But, it is my joy to simplify for you why this is the best news for any and every human being. Step by step I will show you why you can be extremely excited about what your life holds in store for you from this perspective.
THE SOUL EXPANDS NOT THE JUST THE UNIVERSE, BUT THE MULTI-VERSE.

 It was once thought that the soul was in the body. But it's the other way around. The body is in the soul and the soul has no limits in the spiritual or physical world. Each of our souls are encoded with a 

"

soul vibration"

 

that has been put into place to enable us to create the greatest impact on our lives and the lives of others. It's truly a magical thing.
But what does knowing that your soul is expansive truly mean for you? It means that all the seeming problems that all human beings have no longer need to be seen has immovable mountains.
Because the soul can see things from the past, present and future simultaneously, it has the ability to give us the wisdom and guidance to put an end to these perpetual problems immediately!
Begin to see your life from a soulful perspective and the things that trouble you will begin to diminish.
2. THE SOUL IS ALWAYS LEADING YOU TO YOUR MOST FULFILLING LIFE. I grew up in the church as a young kid and the one thing that really stuck out to me frequently was the idea that people would always say, "We just don't serve a God of a second chance, we serve a God of another chance."
Whether you're religious, spiritual or not, this applies to everyone because everyone has a soul and God is that soul. This indicates that no matter how many times we mess up in life, our soul is always leading us back to the most freeing, fulfilling place of our existence in this lifetime. Always keep this at the forefront of your consciousness,
"IF YOU HAVE LIFE, YOU HAVE EVERYTHING THAT YOU NEED."
3. THE SOUL IS ETERNAL AND CAN NEVER DIE OR CEASE TO EXIST. So tell me, how does it feel to know that your true essence is eternal? This created so much excitement when I first came to the realization that I was no longer going to die, but I was going to transcend my physical body and continue to live as a soulful, spiritual being.
What this actually does is take away the pressure of thinking that your "true" existence is finite. It most certainly is not! You are infinite, eternal and expansive in a truly divine way. All you need to do is just believe and it will become a reality.
I encourage you to dwell on the life-transforming concept that you are : "A spiritual being having a human experience." With that being the way that it is, you're only here to learn the lessons your soul needs and thrive within the process.
Source: https://medium.com/@shaungrant/we-are-souls-having-a-human-experience-here-s-why-it-s-the-best-news-ever-49b717380d5